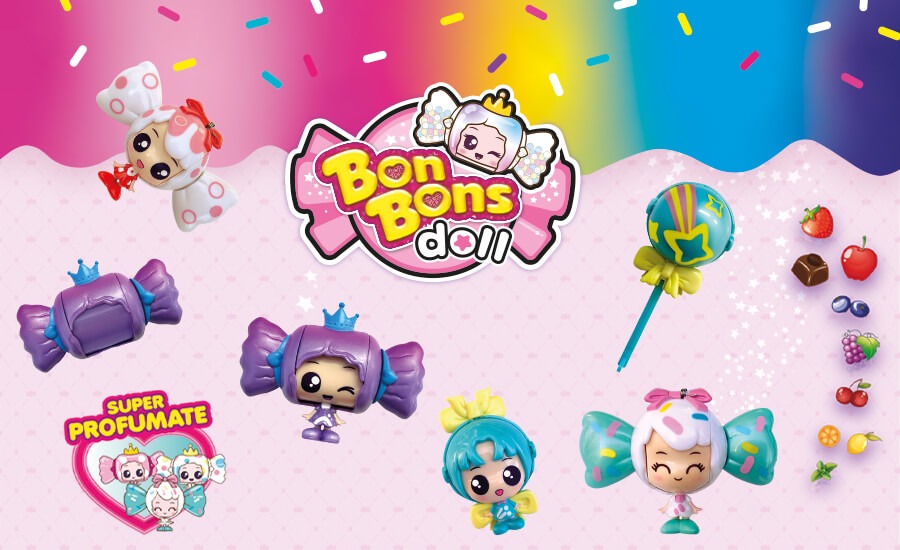 Bon Bons Doll: kawaii transformable dolls
Kawaii is an adjective of the Japanese language that means "adorable".
And adorable are all the dolls in the Bon Bons Doll collection!
Fragrant and colorful, the Bon Bons Dolls transform from candy to dolls in a simple gesture!
Discover the secret of Bon Bons Doll
The collection consists of 14 dolls, colorful all different, including 2 special CRYSTAL: Cherry and Marshmallow. The names of the Dolls recall the taste of candy and the fragrances of the stickers contained in the package: each doll has a fragrant sticker that represents it. In each "big candy" you will find a Bon Bons Doll, its scented sticker and the checklist of the collection.
Magical transformations
The Bon Bons Dolls can be transformed from dolls to candies and vice versa with a single simple gesture: just rotate the top, the sides or the bow to see the Dolls appear!